Taking Music on the Internet by Storm!

---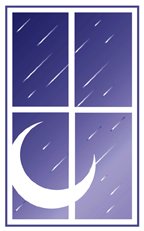 Advertise Your Product or Service
to Musicians and Music Lovers!
Interested in getting some targeted advertising for your product? Advertise your music-related products or services on our network of web sites. With over 500,000 targeted page views per month, RainMusic.com is your ticket to increased traffic!

Rates...
Targeted Banner Ads: $2.50/1000 Views ($50 Minimum)
Targeted Text Ads: Large: $3.50/1000 Views ($75 Minimum)
Newsletter Advertising: $5/1000 Inserts ($30 Minimum)

Regardless of the type, all ads are carefully targeted to your particular audience. Depending upon the nature of your product or web site, we'll ensure your ad is placed where you are likely to get the most valuable exposure!

Targeted Banner Ads...
Banners are placed at the top of pages for maximum exposure. You must provide the banner, preferably in a standard 468x40 format. We will accept smaller banners, but not larger ones.

Targeted Text Ads...
When used properly, text ads actually have a BETTER click-thru rate than banner ads. Text Ads will be carefully integrated with the rest of the web page, and will appear as part of the site.

Newsletter Ads....
Advertise in our e-newsletters, The Music Biz Digest and/or Free Sheet Music Monthly. These are opt-in mailing lists! Our subscribers sign up because they are interested in our product, partners, and our personal recommendations. Highly targeted!

You'll Never Be Shorted!
When you advertise with RainMusic.com, you'll never have to worry about getting all your impressions! In fact, we deliberately give you 10-20% more impressions than you actually pay for! Why? It's our way of saying thanks for advertising with us! You are guaranteed the number of impressions you pay for, plus some bonus traffic!

Contact Us!
email us now for more information!